We're not just your management company,
we're your business partner.
McMillan Real Estate, Inc. is a locally owned and operated company and has been dedicated to providing quality rental management services in North Myrtle Beach for more than 30 years. We pride ourselves on customer service and owner satisfaction.
Our commitment to pursuing the best marketing strategies available in order to ensure maximum exposure for all rental properties is our number one goal. We utilize print and online marketing media, as well as providing a full-color rental guide, which list all of our properties.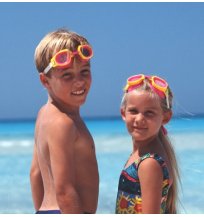 Our knowledgeable Reservation staff works hard to sell your villa or condominium as a vacation selection. They man the phones, reservations requests, process all on-line reservations, and fulfill guest request for information. We cheerfully greet and check-in all guests and do our utmost to make them feel welcome and have an outstanding stay. In addition, our Administrative Assistant reviews all guest surveys and often contributes recommendations for improvement.
Our maintenance and housekeeping staff provides the fastest and best service possible to our owners and guests. Departure maid services, as well as a thorough inspection of the premises are provided after each guest checks out at no extra cost to the owner.
Our Accounting department processes all guest revenue and vendor expenses, prepares monthly homeowner detailed statements for distribution each month. Also prepares and distributes a tax information packet at year's end to each owner.
The Owner Admin section of our website is password and user ID protected just for you. You can view your property's reservation calendar and check for both guest and owner bookings. You can make owner reservations at your convenience.
Our comprehensive website features Real-Time availability Search and Online Bookings, as well as exterior and interior photos of your vacation rental home with updated photos as changes occur at no cost. Optional Virtual Tours available for an additional fee.
If you own a vacation property in our area and are seeking a quality rental management program for your rental location, please send email or call toll-free (800) 248-1481.